Il y a quelques jours, j'ai été contacté par deux blogueurs : Carole du blog JaimeMonAvenir et Michel du blog Apprendre Le Reiki. Dans leur sympathique message, ils m'ont annoncé que j'étais nominé au Liebster Award. Le quoi ? (j'ai eu la même question !). Le Liebster Award, c'est comme un jeu entre blogueurs qui consiste à se faire connaître au-delà de nos thèmes et passions respectifs. Alors oui, on ne va pas beaucoup parler des régions du Grand-Est, mais il s'agit d'une belle opportunité de découverte de blogs amis qui peuvent à leur tour vous intéresser !
---
Les règles du jeu du Liebster Award !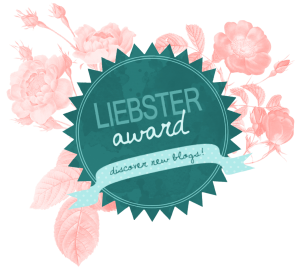 Mais tout d'abord, voici les règles du jeu pour le blogueur nominé au Liebster Award :
Écrire 11 choses sur soi
Répondre aux 11 questions du blogueur qui vous a nominé
Nommer à son tour des blogs et leur poser 11 questions
Mettre des liens vers les blogs choisis et informer les blogueurs de leur nomination
Remercier le blogueur à l'origine de sa nomination et l'informer que la tâche est accomplie
Alors un grand merci à Carole et à Michel pour ma nomination au Liebster Award… et sans plus attendre, voici les réponses aux fameuses questions !
---
11 choses que j'ai envie de dire sur moi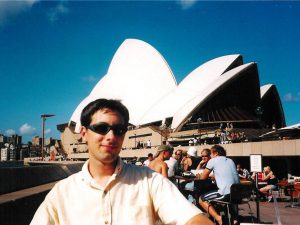 1. Je suis fier d'être né à Nancy, célèbre pour sa belle place Stanislas.
2. J'ai résidé de nombreuses années en Australie. Je suis citoyen australien et sujet de sa majesté la Reine d'Australie (Elizabeth II).
3. J'ai résidé de nombreuses années en Allemagne mais je ne suis pas citoyen allemand ! Mais l'Allemagne, c'est comme mon 3e pays de cœur après la France et l'Australie. J'aime particulièrement la région de la Rhénanie-Palatinat et le Bade-Wurtemberg.
4. J'ai résidé également au Royaume-Uni et non, je ne suis pas citoyen britannique (en revanche, mon épouse l'est !). Mais je partage la même reine qu'eux, donc on se sent assez proches !
5. Je suis profondément europhile mais je ne suis plus trop quoi penser du mode de gouvernance de l'UE. L'Europe, c'est pour moi synonyme de paix et de prospérité dans le respect des peuples qui la composent. Si cette garantie n'est pas ou plus assurée, alors il est temps de faire quelque chose pour replacer les bons principes au cœur de la politique européenne. Revenir à l'essentiel : la paix, peace, Frieden…
6. J'adore la France pour ses beaux paysages si variés d'une région à l'autre, ses monuments, ses villes et villages… C'est une véritable passion au point que j'ai créé en 2008 un blog anglophone qui attire des milliers de visiteurs chaque jour : French Moments. Il y a des régions que j'aime tout particulièrement, notamment la Savoie (mais chut ! n'allez pas le répéter, sinon les lecteurs de Mon Grand-Est ne comprendraient pas ;- )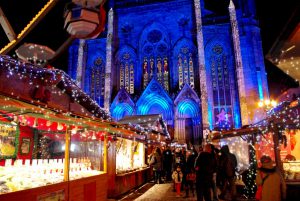 7. Je garde de beaux souvenirs de Noël dans les régions du Grand-Est. Notamment la Saint-Nicolas à Nancy, les marchés de Noël de Strasbourg, Colmar, Kaysersberg, Mulhouse et Montbéliard.
8. Quand je me balade dans le vignoble d'Alsace, je me sens bien ! D'ailleurs, lorsque que j'ai lancé mon premier podcast, mon premier sujet a été la Route des Vins d'Alsace !
9. Autant j'aime l'Alsace et la Lorraine, autant je ne ne suis pas fan de choucroute, quiche lorraine, pâtés lorrains, bière et autres saucisses. Heureusement, je peux me rattraper sur les desserts régionaux (avec modération !) : madeleines de Commercy, kougelhopfs, bredelas, tartes aux mirabelles, macarons de Nancy,… la liste est longue !
10. J'adore prendre de la hauteur quand je visite une ville. A Strasbourg, je monte volontiers à la plateforme panoramique de la cathédrale. A Toul, j'ai gravi les marches qui mènent au sommet des tours de la cathédrale. Alors, quand je vais à Paris, je n'ai que l'embarras du choix pour découvrir la capitale au-dessus des toits !
11. J'aime les défis. Aussi, je me suis lancé sur deux défis à atteindre avant l'été prochain. Le premier concerne ce blog, c'est le grand défi du Grand-Est. Il s'agit de publier 100 articles de découverte sur des sites de la grande région. Le deuxième – similaire – est associé au blog anglophone de French Moments. Le « Paris Challenge« , ce sont 100 articles à publier sur des coins insolites ou méconnus de Paris. Pour les deux défis, l'avancée est de 20%.
---
11 réponses aux blogueurs
1. Qu'est-ce qui vous plait dans le blogging ?
De faire partager des informations de valeur à des personnes qui pourront en profiter. Écrire, publier ses photos, ses podcasts, ses vidéos (bientôt !). J'aime ce côté créatif et ludique.
2. Avez-vous des passions que vous souhaitez partager avec nous ?
J'aime la photographie (en tant qu'amateur seulement), rêver devant de beaux paysages, découvrir le patrimoine naturel, historique, architectural et culturel de nos belles régions d'Europe.
3. Avez-vous le sentiment aujourd'hui que vous avez trouvé votre voie ?
Presque ! Mais c'est en bonne voie ! 🙂
4. Si oui, comment avez-vous fait ?
Réponse dans quelques mois… voire quelques années !
5. Comment avez-vous vécu l'école ?
Je n'aimais pas beaucoup l'école. Je préférais rester en vacances ! Ceci dit, c'est assez étonnant de constater que je suis aujourd'hui professeur !
6. Y a t-il des choses que vous aimeriez voir changer dans notre système éducatif ?
Oui, et une des choses qui m'interpellent le plus en tant que professeur, c'est le retard de la France dans l'apprentissage par l'utilisation des outils informatiques. Je demande à mes étudiants d'apprendre par cœur des choses qu'ils trouveraient en une fraction de seconde sur google. C'est que nous faisons tous dans la vie courante. J'espère que les mentalités changeront rapidement ! D'ailleurs, il y a un excellent livre qui vient de sortir à ce propos : « Tout le monde n'a pas eu la chance de rater ses études » de Olivier Roland.
7. Quelles sont les 3 valeurs qui vous tiennent le plus à coeur ?
Respect. Intégrité. Passion.
8. Quel est votre livre préféré et pourquoi ?
J'en ai plusieurs. Mais celui qui me vient en tête est « The 21 Indispensable Qualities of a Leader: Becoming the Person Others Will Want to Follow » de John C. Maxwell. Le livre se trouve également en France sous le titre : « Leader, avez-vous ce qu'il faut ? Les 21 qualités indispensables à tout leader« . J'ai dévoré le livre la première fois que je l'ai lu.
9. Y a t-il des gens, célèbres ou anonymes, qui vous inspirent ?
Oui, beaucoup. Certains sont des amis ou des connaissances de longue date, d'autres des personnes plus connues dans leur zone d'influence : les Américains John C. Maxwell, John Schlitt, l'Australienne Darlene Zschech…
10. Quelle citation inspirante avez-vous envie de partager ?
Un jour, un pasteur d'une église américaine a lancé : « Nobody's perfect but everything is possible. » (personne n'est parfait mais tout [changement] est possible). J'adore ça, c'est positif et ça motive à aller de l'avant, même avec nos faiblesses.
11. Qu'est-ce qui vous fait rire ?
Les moments impromptus, les gags décalés des Inconnus des années 1980 et 1990 ! 🙂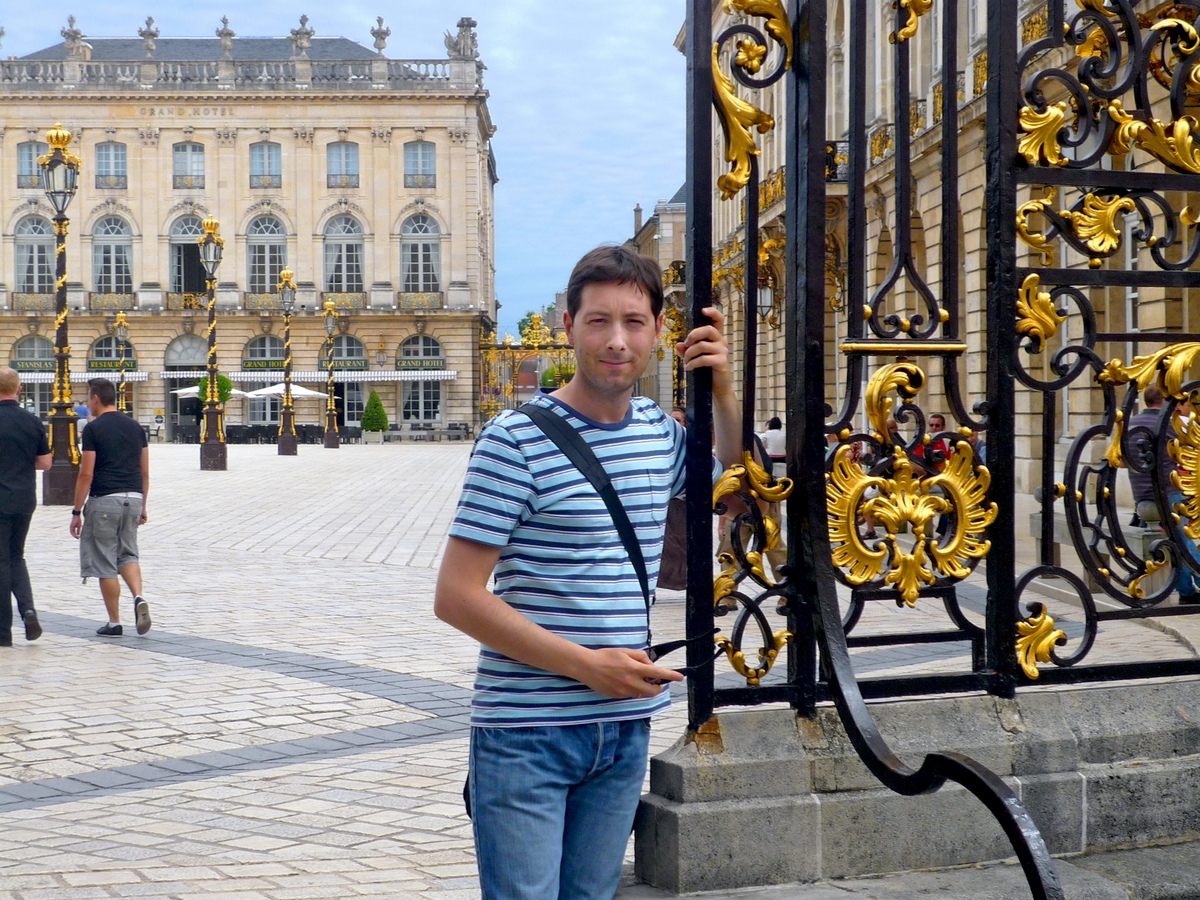 1. Quelle est la première chose que tu fais le matin en te réveillant ?
Je cours vers la cuisine me préparer le petit-déjeuner !! Notre petite famille n'a pas beaucoup de temps pour se préparer avant de partir à l'école et au travail. Mais un jour, j'adorerais me lever plus tôt (vers 5h30) afin de mieux profiter de la matinée. Ne dit-on pas que la journée appartient à ceux qui se lèvent tôt ?
2. Comment organises-tu ta journée ?
Avec les cours que j'enseigne à l'école de BTS, j'ai un emploi du temps bien fixe, donc en règle général, tout est planifié d'avance. Mais avec un enfant, il y a toujours des imprévus !
3. Que penses-tu de la consommation des produits laitiers ?
Les produits laitiers ? J'ai un rapport du genre « Je t'aime, moi non plus » ! J'ai appris grâce à la lecture d'études sérieuses menées sur le sujet en Chine et aux États-Unis que le corps humain n'est pas adapté à leur consommation… Je pense que l'équipe de Cash Investigation (vous savez, l'émission d'enquête de France 2 qui tue tout sur son passage !) devrait justement se pencher sur le sujet… On y découvrirait certainement des choses que beaucoup de Français ne seraient pas (encore) prêts à voir ou à entendre…
4. Cite-moi ta passion favorite et celle que tu aimerais encore réaliser
J'aime découvrir des territoires car je suis par nature curieux. Donc, si je pouvais avoir le temps et les moyens financiers pour partir en voyage, j'adorerais explorer la France et l'Europe !
5. Comment envisages-tu ta retraite ?
Comme c'est parti, je pense que j'aurai une retraite à taux plein à l'âge de 84 ans !!! Donc autant être intelligent dans la préparation de cette période de la vie et ne pas tout attendre de l'État.
6. Qu'est ce qui t'a amené à être un blogueur ?
Lorsque j'habitais Sydney, j'ai fondé un centre de français et pour les besoins de mon entreprise, j'ai créé un site internet. Sans que je ne m'en rende compte, celui-ci est vite devenu un blog (alors que je ne savais pas vraiment ce que c'était !). De fil en aiguille, j'ai pris goût à écrire des articles et à les publier pour que tous mes lecteurs puissent en profiter. A chaque fois que je revenais en France, je prenais des photos de mes visites. De retour en Australie, je prenais le temps d'écrire des articles sur mes découvertes. Certains sont même beaucoup plus complets que ceux de wikipedia. Ce n'est pas rare de remarquer un groupe de 10 à 15 personnes qui visionnent une page du site en même temps. Je me dis qu'il s'agit d'une classe d'élèves à la recherche d'infos pour leurs exposés.
7. Que penserais-tu d'un monde d'échange de valeurs et non de monétisation des valeurs ?
Je crois que ce serait bien difficile de mettre ce type de système en place. Il faudrait repenser notre système fondé sur le capitalisme… ce serait un bouleversement total !
8. A quel personnage de bandes dessinées ou de dessins animés ressembles-tu le plus ?
Ouh là, c'est une question difficile ! Parce que, à part Astérix, Tintin, Spirou, les Schtroumpfs et Gaston Lagaffe, je ne connais pas grand-chose en BD ! C'est sûr, je ne suis pas Gaston Lagaffe. Bon allez, je suis peut-être un peu comme Hubert de la Pâte Feuilletée, un des héros de Oumpapah (c'est d'Uderzo !). Il est téméraire mais encore un peu snob et ridicule parfois (beaucoup) haha !! Pour les personnages de dessins animés, c'est encore plus difficile… peut-être Peter Pan ??
9. De quoi se compose ton petit déjeuner ?
De moins en moins de sucre. Fini les céréales hypercaloriques des grandes marques, fini le nutella (qui d'après la pub est composé d'éléments énergétiques excellents pour notre vitalité : les noisettes, le lait, le bon chocolat… mais aussi de 40% de sucre et ça, c'est pas dans le spot TV … publicité mensongère, va !). Quant au traditionnel munster trempé dans le café…  je n'y songe même pas 🙂
10. Si tu ne devais emporter que 2 choses avec toi en cas de déménagement rapide, quelles seraient-elles ?
Mon disque dur externe. Toute ma vie est là-dedans. Et si j'ai le temps, mes passeports australiens et français !
11. Que penses-tu quand je dis que nous avons 7 vies ?
Ah bon ? Je ne le savais pas ! Bah, vivons la présente avec passion et remercions le Créateur pour le don merveilleux de cette première vie !
---
Les blogueurs que j'ai nominé pour le Liebster Award sont…
Arnaud du blog Allemand-Malin
Edith du blog Jardins et Voyages
Sandrine du blog Ma Vie Ma Déco
Coralie du blog Tu peux le faire
Delphine du blog Une Vie Merveilleuse
Violaine du blog 365 jeux en Famille.com
---
11 questions aux blogueurs nominés
1. Ton expérience de blogging en trois mots ?
2. As-tu un article dont tu es particulièrement content(e) sur ton blog ?
3. Quelles sont les sources d'inspiration de ton blog ?
4. Quel est ton livre du moment ?
5. Qu'est-ce qui te redonne le moral ?
6. Quelles langues parles-tu et quelles langues souhaiterais-tu parler ?
7. Qu'est-ce qui te manque le plus quand tu voyages ?
8. Es-tu plutôt ville ou plutôt campagne ?
9. Quel est le plus beau paysage que tu aies vu ?
10. Quel est le moyen de transport que tu adores ?
11. As-tu le souvenir particulier d'un Noël enchanteur ?
Un grand merci par avance à ceux qui voudront bien participer à ce Liebster Award !
---